China Auto Pure Bottle Water Filling Machine or Drinking Water Bottle Machine

5000-6000BPH@500ML
Food Stage Stainless Steel 304
PLC Control: Simnes
Suitable for 0.2-2L Plastic Bottle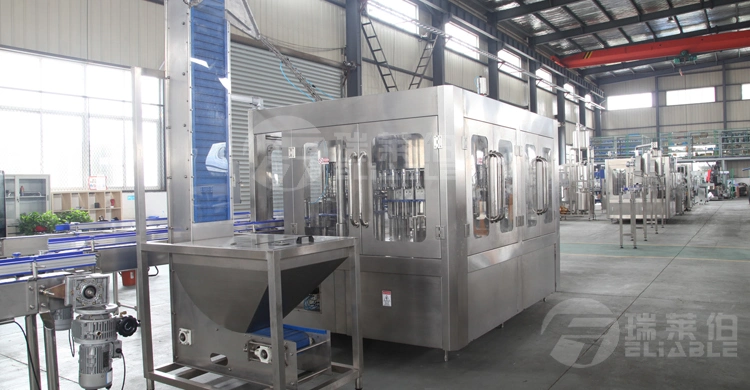 Features of Fully Automatic Filling Machine


1.Intelligent contact screen, human design, easy operation.
2.High speed filling valve, avoid water leaking, accurate filling level control.
3.Program logic controller(PLC), easy for changing size or modifying parameters.
4.Pneumatic elements adopts all famous brand, stability and reliability.
5.Photo-electric sensing and pneumatic linking control, automatic protection for shortage of bottle.
8.Pneumatic executive control valve, high efficiency and safety.
9.Close positioning design, easy governing, suitable for packing of all sizes of bottles.
10. Machine is designed according to requirements of buyer's.
Functions of Fully Automatic Filling Machine
Washer Station of Fully Automatic Filling Machine
All 304 stainless steel rinser heads, water spray style inject design, more save water consumption & more clean
304 Stainless steel Gripper with plastic pad, ensure minimal bottle crash during washing
304 stainless steel washing pumps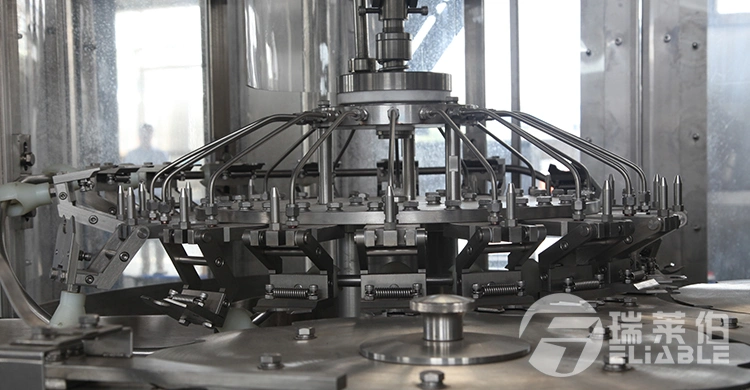 Filler Station: of Fully Automatic Filling Machine


The filling station using all metal (not plastic) 304 stainless steel contact parts gives consistent accurate, high precision filling nozzle together with vacuum pump regurgitant system, to ensure the high filling precision, ensure same filling level
Filling temperature is adjustable.
Centre 304L stainless steel filling nozzle used which are designed for maximum flow rate and minimum bottle distortion during filling.
All 304 stainless steel contact parts & liquid tank, fine polish, no death corner, easy to clean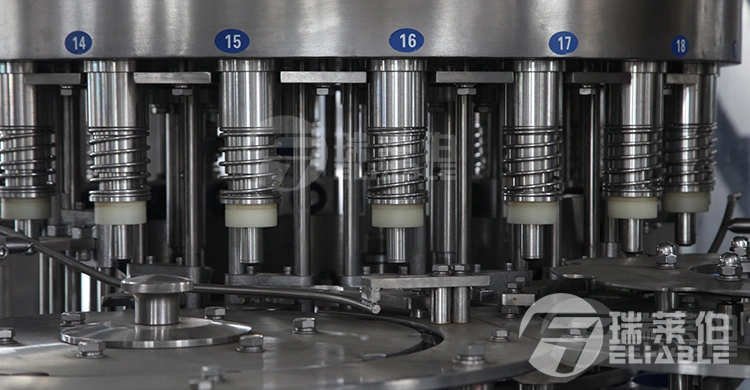 Capper Station of Fully Automatic Filling Machine


Place & capping system, electromagnetic capping heads, with burden discharge function, make sure minimum bottle crash during capping
All 304stainless steel construction
No bottle no capping,
Automatic stop when lack of caps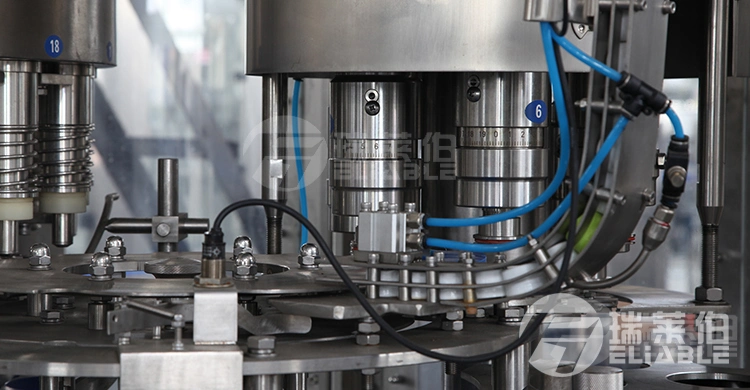 Technical Data of Fully Automatic Filling Machine
Model
CGF8-8-3
CGF12-12-6
CGF18-18-6
CGF24-24-8
CGF32-32-10
CGF40-40-10
Rinsing Head No
8
12
18
24
32
40
Filling Head No
8
12
18
24
32
40
Capping Head No
3
6
6
8
10
12/10
RatedCapacity
(500ml)
2000BPH
4000BPH
5000-6000BPH
10000-12000BPH
12000-15000BPH
15000-18000BPH
Overall Size (mm)
1900*1420*2000
2200*1600*2300
2450*1900*2300
2750*2180*2400
4000*2300*2300
4550*2650*2300
Weight
1.5T
2.2T
3.0T
4.0T
8.0T
12.0T
Power(KW)
3.0kw
3.5kw
4.0kw
4.8kw
7.6kw
8.3Kw
Rated Voltage
380V
380V
380V
380V
380V
380V
Reliable Service for Fully Automatic Filling Machine


Before Sales
1.Anser your any question on us within 24 hours.
2.Supply all information you required.
3.Machines video for reference
4.Welcome to visit factory

On Sales
1.Update production progress each week
2.Sending machines pictures on production
3.Machines testing running over 8 hours, and sending testing videos

After Sales
1.engineer arranged to install machines
2.Sapre Parts proviced
3.After sales hotline: 0086-512-58550068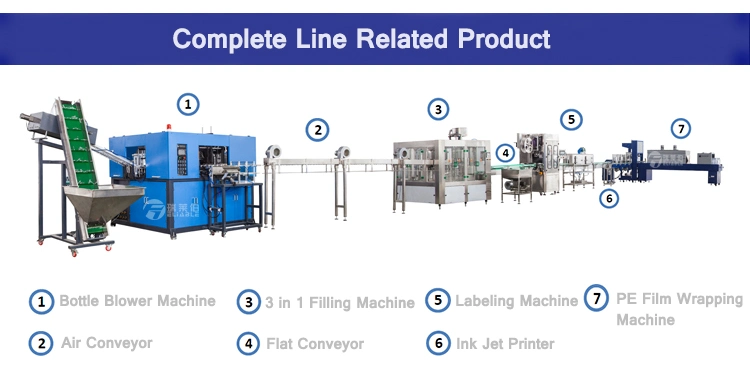 We Warmly Welcome Customers All Over The World To Our Company.If
You Have Interests In Our Products,Please Contact Us FREELY!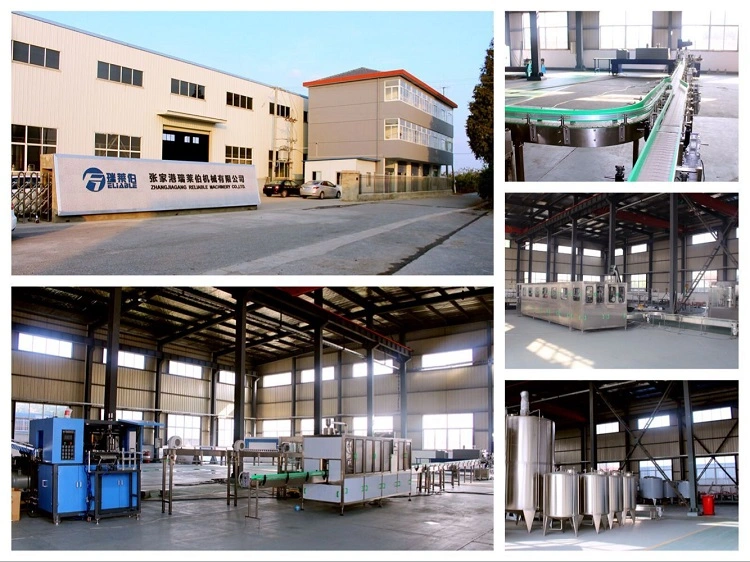 ZHANGJIAGANG RELIABLE MACHINERY CO.,LTD